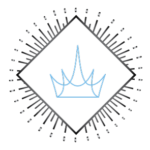 Plush GFE work with a select group of high calibre companions seeking occasional quality dates and luxury vacations who have embarked on a journey of adventure jet setting around the globe and meeting high class successful gentlemen from all walks of life.
All information remains confidential.
Photographs are submitted by membership only and will never be placed on the internet.
If you are listed on multiple adult websites, please do not apply. Regrettably, we cannot accept your application.
A truly high class courtesan is gracious and charming at all times. She understands her purpose and where her responsibilities lie. Whilst being confident and elegant, she needs to be impeccably groomed, stylish and fit.
Applicants age can vary from 18 to 35.
Minimum age is 18 years of age.
Strong work ethic is essential.
Punctuality.
No tattoos.
No irregular body piercings.
No obvious hair extensions.
Should you fit the required criteria, kindly fill out the form and tell us more about yourself. Be honest and submit recent photographs.
Once considered, a personal interview is essential.
Celebrity managers and model agents kindly contact Julia on info@sd-consult.co.za  – Privacy and confidentiality guaranteed
Please complete the form below completely and honestly
Kindly attach 3 photographs for approval.
If you are a professional model, you can submit your portfolio.
If you are not a professional model, any photographs will do for the initial approval provided that photographs are clear.
Once photographs are approved, an interview will be carried out for actual acceptance and consideration
*View Terms & Conditions